Save Time and Money. With Style and Ease.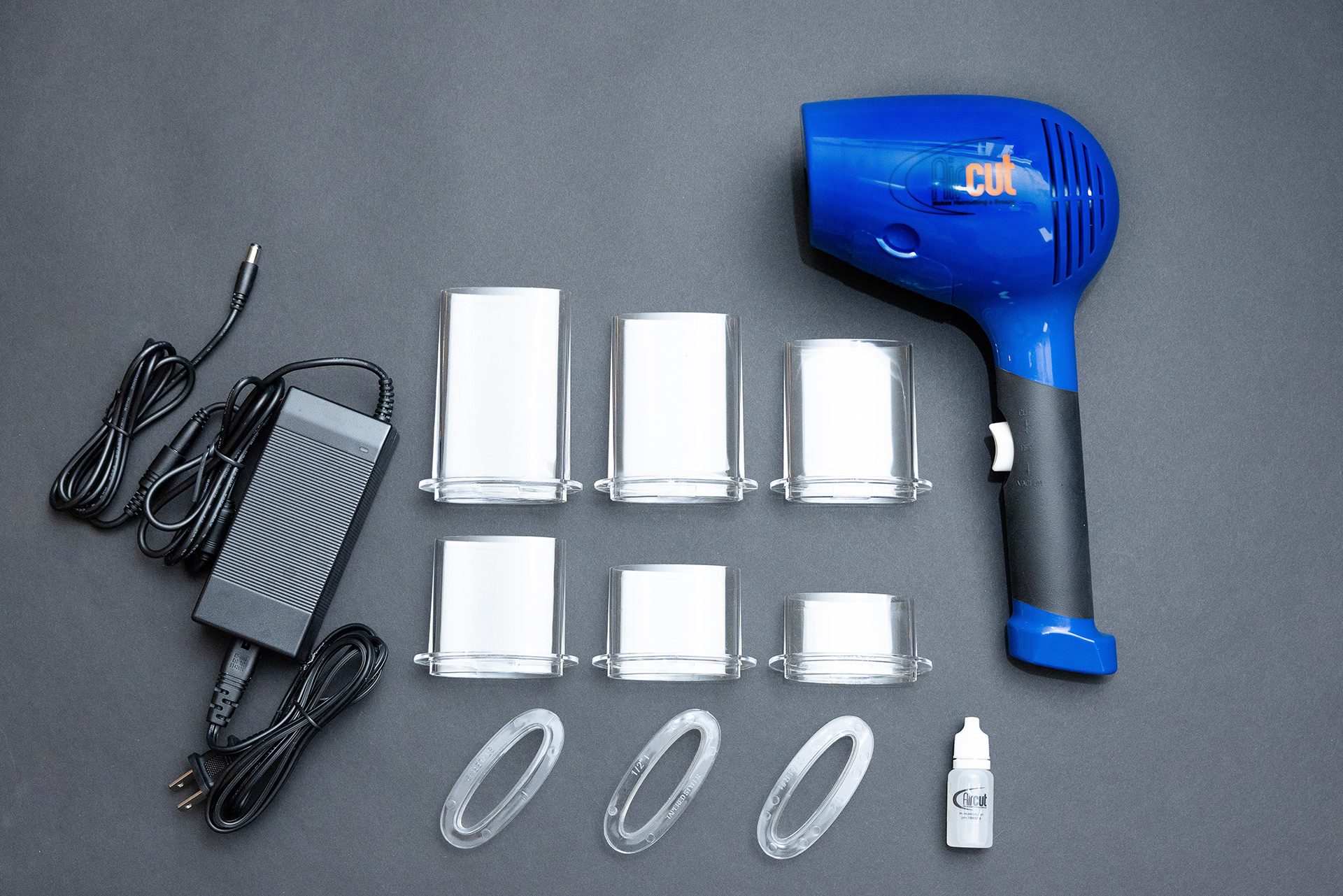 Save Time and Money. With Style and Ease.
At AirCut, our goal is to bring you and your family the convenience and savings of hair cutting at home — with the style and professionalism of far more expensive salon care.
As such, it's also our goal to make sure that AirCut is right for you — and that you're 100% satisfied with your AirCut experience.
Here's how we promise to do that:
ARE YOU READY TO STYLE-IT-YOURSELF? Not everyone is. Look yourself in the mirror, and look at your hair. If you're confident in your abilities to do it yourself, AirCut can make it happen and make you happy.
KNOW YOUR LIMITATIONS (AND OURS). We hope AirCut is for anyone — but we also know it's not for everyone, if you or your family includes:
Multi-layered, challenging hair styles
Close-scalp styles and are better suited to clippers
Thick, curly hair that takes salon stylists ample time to cut
Persons sensitive to louder sounds (AirCut produces approximately the same decibels as a standard hair dryer
PRACTICE AND PATIENCE MAKE PERFECT. It may take you a couple of cuts to identify the best ways to cut and style your hair. Be ready and open to putting your skills and your AirCut to the test, and in no time at all you'll master your techniques.
From all of us at the AirCut Family, we're here for your 100% satisfaction — and back that up with our 30-day, 100% money-back guarantee!